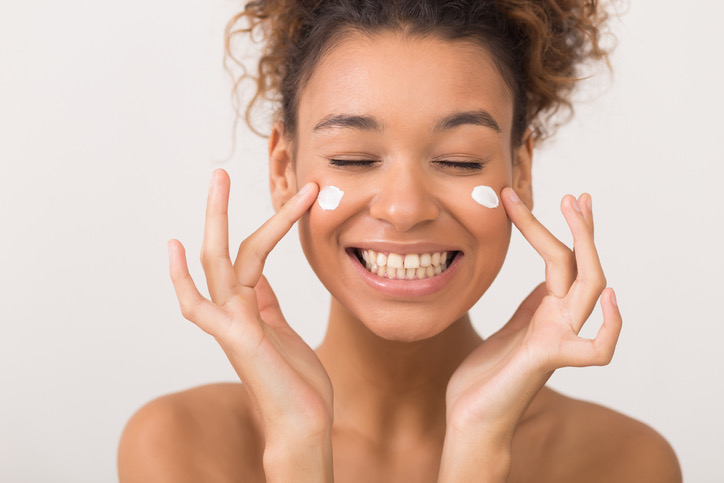 Skin problems are frustrating, no matter your age. Whether you're dealing with acne, wrinkles, dry, or super-sensitive skin, finding the right product can be an impossible task. But could plant-based ingredients like HEMP be just what your skin routine needs? Check out some potential HEMP oil topical benefits to see if HEMP is right for you.
The Best HEMP Products for Skin
Before we cover the possible advantages of HEMP skincare, let's review the types of topicals you can find.
HEMP topicals come in almost any form you can think of, but the most popular products are cleansers, masks, serums, scrubs, toners, and lotions. These products can be infused with HEMP and other natural ingredients to formulate a botanical blend designed to enhance skincare.
If you're interested in trying HEMP skincare, consider which products you already use regularly. You can substitute a HEMP option with one of your daily products: for example, try a HEMP cleanser instead of your regular cleanser. Or, if you use lotion to combat dry skin, try incorporating a moisturizer that includes HEMP.
Why Choose HEMP Oil for the Skin?
Research on HEMP is still growing, but many people find that they prefer HEMP products for their skin regimen. Here's why:
HEMP May Offer Antioxidant Properties
There is some research that suggests that HEMP may contain antioxidants. Antioxidants are a popular skincare ingredient because they work against free radicals, protecting skin from environmental stressors like sun damage. Adding plant-based antioxidants to your topicals may help skin feel fresh and youthful.
Plant-Based Ingredients May Be Soothing
If you've ever tried to manage a breakout, you know how troubling acne and irritation can be for your confidence. But botanical ingredients might offer a soothing, natural option against the irritation or redness of acne. Some plant-based ingredients even reduce cell production of sebum, the oily material that creates acne when overproduced.
HEMP Can Enhance Relaxation
The biggest secret to smooth, healthy skin is something much harder to find: a stress-free life. Though it's not possible to eliminate your stress entirely, a calming skincare routine is the first step to decreasing your stress. Pamper yourself with topical HEMP products to soothe everyday stress, morning or night.
Finding the Best HEMP Topical Skincare Products
Like all skincare, finding the perfect product for you is essential.
When choosing a HEMP skincare topical, look for options made with Nanotechnology, as NANO Hemp offers improved bioavailability compared to regular HEMP products. That means your body is better able to absorb the HEMP for fuller effects.
In addition, look for HEMP topicals containing organic ingredients for the most natural approach.
Interested in finding a HEMP skincare product for your regimen? Explore our selection of Broad-Spectrum HEMP products at Science-Rite™, all made with NANO HEMP and all-natural, organic ingredients.
*These statements have not been evaluated by the FDA. This article is not meant as medical advice. Always consult with your doctor before trying CBD or other skincare products.*
Sources